Customer Reviews
Verified Customer
Friendly and Easy to work with
We were very pleased with the service here. We called and got an honest answer, to the condition of the Jeep Liberty, from Victor. We appreciate how they worked with us while we waited for the Allstate check to arrive. Our daughter is very excited to have this car! We will definitely look here first the next time we need a used car!!
Verified Customer
Best Car Buying Experience I've Had!
It was such a pleasure working with Marcus at Custom Luxury Motors...from his communication to friendliness to addressing a (very small) post-purchase issue with the vehicle, I would highly recommend talking with them about your next vehicle. I was pretty hesitant about buying a used car from a dealer, but boy was I wrong! I can't recommend CLM & Marcus personally enough!
Verified Customer
Easy Process
Marcus made the whole buying process incredibly easy and simple. I arrived at the dealership late in the evening. He really went above and beyond to get me into the truck I wanted. It was almost as if I was buying a vehicle from a trusting friend or relative. You can tell that Marcus really cares about the vehicles in his shop and the people who buy them. I would recommend them to other people and if I'm in the market again, I will definitely visit their place!
Verified Customer
Happy with my service and purchase
This was the best car buying experience I have had. Marcus was honest and friendly. He told us of a few small issues with the car before we even took it out on a test drive and then fixed them for me. Will definitely tell family, friends, and anyone else looking to buy a car. Thank you for the great service Marcus.
Verified Customer
nice 03 vw passat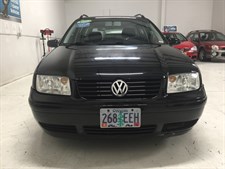 Nice people to work with and they made it an easy transaction. I would buy another car from them in a heart beat.I highly recommend them. Bob/ Salem s
Verified Customer
Smooth car buying experience
Wow, Where do I start? My husband and I were in search of a used car under 4800...and after having a very negative experience with a big dealership we were less than excited about looking for a used car...however I stumbled across the very impressive CLM website and the same day we headed up to see one of their vehicles. Marcus, the owner right off the bat was respectful, friendly, considerate, and not pushy at all. It felt like we were buying from a trusted old family friend. We felt so at ease with the car buying experience. Marcus explained how he only picks the best vehicles and that him and his business partner make sure that every car runs smoothly as it leaves their lot which was proven to be true...just by Looking at their inventory in person I truly believe he is probably one of the most genuine businessman I've come across. I was so impressed with CLM that I will proudly suggest them to family and friends who are looking for a car. We left with a great little Mazda Protege and we couldn't be happier. The 30 day warranty was also a bonus. We will come back when my husband is ready to buy a work truck!
Verified Customer
An awesome 1990 Camry
Marcus and Victor are doing a fine job of running a proper dealership. I bought 1990 Toyota Camry from them at the right price for a proper ride. I wish them the best. They make the buying process easy and the paper work is on point. I would recommend them to anyone who is looking for a good car at the right price.
Verified Customer
Beautiful Jeep Grand Cherokee
What a pleasure it was to deal with Marcus and his company. The Jeep is really in pristine condition as they seem to deal in only top quality vehicles. So nice to get the deal done with no problems and in a very timely manner.
Verified Customer
Great place to do business
We really enjoyed our shopping experience. We walked away with a vehicle that we were very happy with but it turns out was not the right fit for our daughter. Marcus was very understanding and did not even keep our down payment. We will be back to Custom Luxury Motors and will happily refer others.
Verified Customer
A Gem of A Kia
Great experience with CLM, the transaction was a breeze and is the perfect alternative to a big dealership, I am so very pleased with my KIA RIO5 and plan to return to CLM for my next car. These folks are A-1!
Verified Customer
Best car buying experience ever!!
I want to extend my appreciation to Marcus and his team for providing an above and beyond car buying experience. I cant thank Marcus enough for the service he provided. Not only did I get a great deal but Marcus was able to have some service maintenance done by his mechanic at a fraction of what the dealership was going to charge me. I walked away feeling great about my purchase and knowing that I got a great deal. I will be referring all of my family and friends to Custom Luxury Motors! Thank you again Marcus! -Ryan G
Verified Customer
Honest and helpful
I searched craigslist a few months when a coworker referred me to Marcus and told me some experiences that highlighted his integrity as a business/car person. Marcus offered to service the vehicle should I need any maintenance and took the time out of his day to help me learn manual (this is my first stick shift vehicle). He was so helpful and is a good, honest guy. I would buy my next vehicle from Marcus and suggest everyone do business with him.
Verified Customer
The easiest auto transaction I've ever had
I found this place by Googling for used cars in my area. The website is fantastic and very user friendly. It is nothing like the typical dealers sites that just try to bait you and try and get you on their lot. It contains a lot of info about all the cars available including mileage, vin #'s and a ton of photos. I had it narrowed down to two cars before heading to the lot so it was the easiest auto transaction I've ever had. These are all used cars so of course you purchase as-is, but I did notice a couple of small things not working properly that I hadn't noticed or checked before driving off so I gave them a call. They said to stop by at my convenience and they'd take care of them. They did. When I need another vehicle I'll definatly start here first.
Verified Customer
Great service!
We had a truly excellent experience dealing with Marcus and Carson of Custom Luxury Motors with our recent purchase. It was clear that they choose inventory which can only be described a cut above what you'd find at a used car dealership. We bought a '99 Blazer with very low miles and so clean and straight it would rival cars 10 years newer, AND at a very reasonable price! Marcus made the process very simple and made it totally worth the drive from Portland!
Verified Customer
Worth it!
A little late on the review; I got my vehicle through Marcus and Custom Luxury Motors this past January. I had been searching for an earlier model of CRV for years and luckily Marcus had one. He was very quick to respond and answer any questions I had about the vehicle honestly. It was a very easy and stress-free process. I highly recommend Custom Luxury Motors.
Verified Customer
Refreshingly Honest!
Marcus is the most open and honest car dealer I have ever come into contact with. I'm approaching 70 years old so I've had the opportunity to know many car dealers/salespersons and I believe Marcus to be the most reliable person I have encountered. Had he been around 30 years ago he would own the auto sales industry in the Northwest by now.
Verified Customer
Happy camper
I bought a truck here it was everything it was advertise to be. The whole process was smooth and simple would buy another vehicle here if I am back in the market.
Verified Customer
Quality Car, Affordable Price, Excellent Service
My girlfriend and I recently had our car stolen along with our debit cards and check books. When car shopping the next weekend we found the 2008 Toyota Yaris that Marcus was offering and immediately recognized a good deal. Marcus, with his professional background in car mechanics, was able to address all of our questions about the condition of the car and even offered to service it at a discount if we encountered any problems in the future. Considering that we did not have a checkbook or debit card to pay with cash Marcus was more than helpful and allowed us to pay via paypal as an exception due to our circumstances. I could not more highly recommend Custom Luxury Motors.
Verified Customer
Exceptional Customer Service!!
We were so excited to stumble across this Toyota Camry! It was everything that we were looking for in a second car and offered at a price that we could afford. We met with Marcus, filled out all the paperwork, and drove away completely satisfied. Thank you, Marcus, for helping us in the way you did. Your attention to detail was very important to us. Yay for good car dealers!
Verified Customer
Highly recommend custom luxury motors.
I went to Marcus to buy my very first car. He is a Extremely nice person. Had no hassle with the process with the paper work very nice car. I highly recommend going to marcus if you want a nice car and a hassle free process. Thank you again marcus.
Verified Customer
Excellent Service and ownership
This is the second vehicle I purchased From Marcus. Both experiences were handled very professionally and very kindly. All transactions were handled great and the vehicles were in very good running shape and clean. I didn't have to do anything when it came to vehicle registration, DEQ and title renewal, Marcus took care of everything. I will be back should I need to buy another car someday. Thank you!
Verified Customer
Great price, great customer service.
I just received my paperwork as promised which reminded me how easy the whole process was. From the first contact through to the notification that the paperwork was on its way, I was treated like I was his top priority. The entire process went so smooth. I would buy another car from him.
Verified Customer
Exceptional Customer Service
Custom Luxury Motors is able to offer professional service at a fraction of the cost of a chain-dealership. Marcus, the owner, is honest about his vehicles and uses his mechanical expertise to keep you informed. A phenomenal business.
Verified Customer
Nmanning91@comcast.net
The first of the year I was frantic to find a reliable car for myself, I was nervous about buying a used car from an unknown. Than I met Marcus.. He was kind, respectable, and truly considerate to my needs. He brought a car he thought would fit my needs to my home.,and made a point to reassure me that if at anytime I was unhappy with my choice he would make things right. Marcus called a few days later to just check on my purchase and see that everything was going well. I consider Marcus a trusted friend. Thank you Marcus for all your help and making my used car buying a good experience!
Verified Customer
Bad ass mustang
I highly recommend you to get your car through Custom Luxury Motors, I was so happy with the results you seriously can't go wrong with buying a car from this company! I am so satisfied!!
Verified Customer
Very happy with my vehicle purchase!
I had an easy, no hassle experience buying a car. Great price and payments right where I needed them to be. Very friendly and helpful staff as well. I highly recommend!